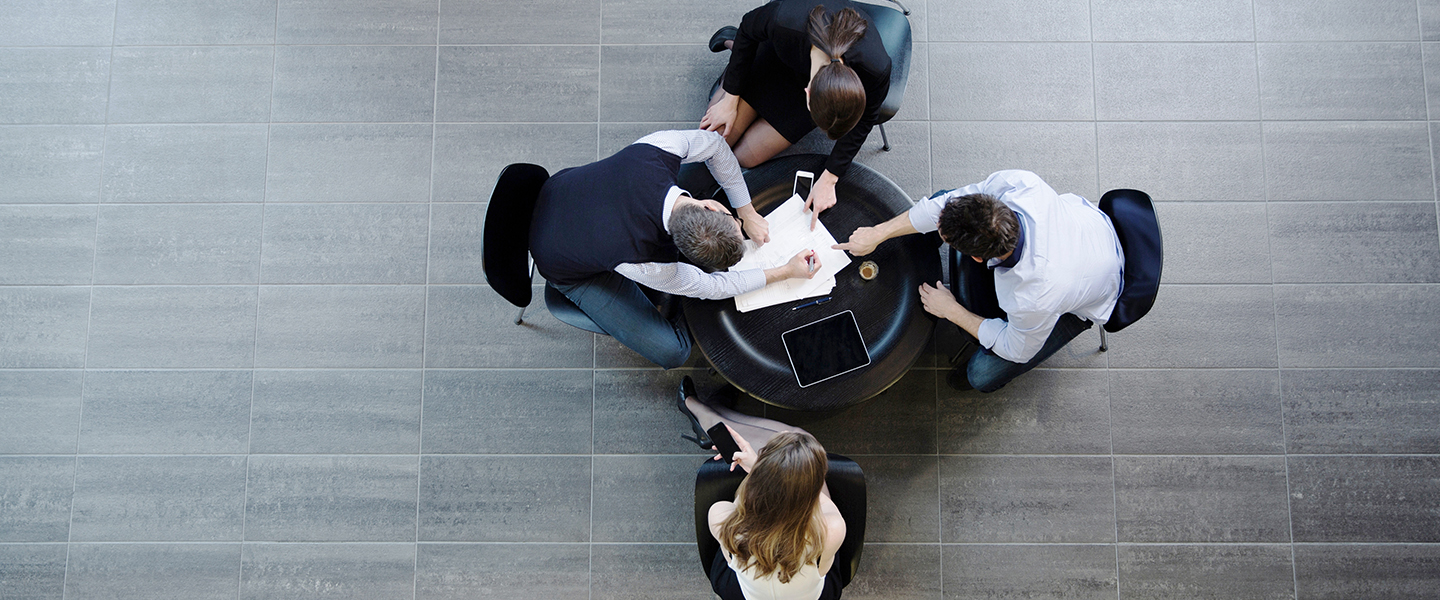 Tax forms 2020 for capital companies (tax forms 500) are now available on the website of the Luxembourg Tax Authorities. The tax returns 2020 can now be filed electronically.
Electronic filing
Corporate income tax returns for capital companies (e.g. S.A., S.à r.l., S.C.A., etc.) have to be filed electronically via the platform MyGuichet.lu.
In this framework, tax form 500 has to be completed and an e-signature authentication is required to enable the electronic filing of the tax return. Grant Thornton Luxembourg can file the tax return on behalf of the Company based on a proxy.
Since tax year 2019, Luxembourg permanent establishments of foreign companies have also to complete the tax form 500. They are now also able to file their tax returns 2020 electronically.
Filing deadlines
The deadline for the filing of the tax returns 2020 has been postponed to
30 June 2021 (instead of 31 May 2021) further to the COVID-19 pandemic.
There is normally an administrative tolerance for the filing of the tax returns 2020 until 31 December 2021. This administrative tolerance is in principle automatic and then no extension request is required, except if the Company receives a letter from the Luxembourg tax authorities requesting the filing of its tax return 2020 before a specific deadline.
Tax Tips - Tax forms 2020
Download our Tax Tips below
Download PDF [157 kb]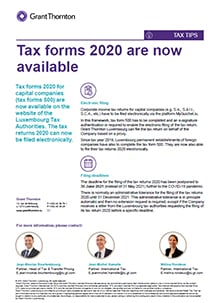 For more information, please contact our experts: