Optimise your decisions and strategic thinking
Turn to a middle-market specialist
As you evaluate your portfolio of assets and prepare for a potential transaction, turn to a middle-market specialist who can provide insights to optimise your decisions and strategic thinking.
Through our comprehensive suite of corporate value consulting services, Grant Thornton Luxembourg helps you evaluate and implement various strategies. From opinions, board solutions and services, to valuation and modeling, we can assist you with value added services throughout the transaction lifecycle.
Our solutions
Bid support: We deliver bid support services throughout the acquisition process and are committed to adding value at every stage.
Transactions: An independent view on value for mergers, acquisitions, restructuring and proposed financial structures.
Share option schemes: Schemes for employees and directors, with specialist advice on structuring and valuing such schemes.
Fund administration: We provide third-party valuations for investment funds to support periodic reporting of net asset values or to enable the transfer of assets.
Financial reporting: We draw on our extensive financial reporting expertise to consolidate newly acquired businesses into your group accounts, including breaking out recognisable intangible assets from goodwill, in accordance with the latest accounting principles. Our methodologies, coupled with our broad industry coverage, help us discuss the critical elements of the valuations efficiently with your management teams. This drives cost-effective delivery whilst minimising disturbance to your business.
Valuations to support asset-backed lending decisions: We provide valuations to support asset-backed financing, including valuing shares and intangible assets, and providing periodic valuations of assets to confirm that the terms of the loan agreement are being met.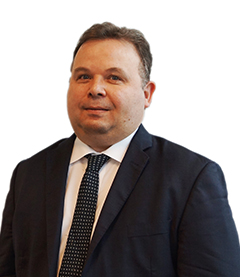 Get in touch
Partner, Audit & Assurance
Business advisory
Submit RFP