Here at Grant Thornton, we are taking the steps to place sustainable practices at the heart of what we do.
Since 2015, we have proudly engaged in CSR activities through the global Grant Thornton "Growing Together in the Community" initiative.
In 2021, we became a signatory of the United Nations Global Compact (UNGC), the largest corporate sustainability initiative recognised worldwide. UNGC has been supporting thousands of companies globally to commit to the ten universal principles for responsible business, covering human rights, labour, environment and anti-corruption matters since 2000.
We have prioritized understanding and identifying our sphere of influence, so that we can enable long-term success. Our established Sustainability Committee endeavours to integrate sustainability into all our operations and relationships with internal and external stakeholders. This way, their needs and expectations can be efficiently addressed and the direct and indirect impacts on our people, our business partners and clients, local communities and environment are considered.
Our CSR team encourages the continuous engagement of our employees by running monthly activities which promote awareness and active participation in sustainability-related issues such as transportation and well-being at work, in line with the UN Sustainable Development Goals.
Our first Sustainability Report, 'Striving for Growth' was published in 2022 and embodies our sustainability aspirations, actions, progress and future goals.
"We promise to continue investing in our people, minimising our environmental impact and being a responsible and accountable business, which is led by good governance practices."
Fani Xylouri, Sustainability Services Manager
Our commitments
"Growing Together in the community" is Grant Thornton's commitment to community engagement. Since 2021 we have become an official signatory of the United Nations Global Compact (UNGC) and actively promote the UN Sustainable Development Goals through a variety of educational, environmental, charity and healthcare initiatives.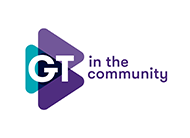 Growing Together in the Community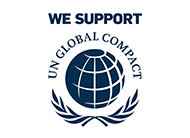 United Nations Global Compact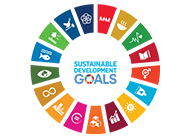 UN Sustainable Development Goals